KINSELLA: Little-known Bill C-18 could save Canada's free press
The Online News Act requires Google and its cabal to finally pay something for the hard work of others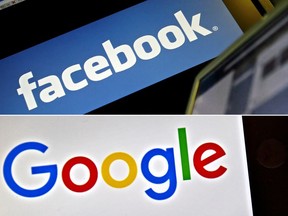 Article content
All three of the main political parties support it.
Article content
Seventy-five per cent of Canadians like what it'll do.
Article content
And a myriad number of organizations and experts – media outlets, associations, academics and others – support it, too.
When you've got that much agreement on something, it's noteworthy. In these divisive times, cross-party, cross-industry agreement is pretty hard to achieve.
We speak, here, of a piece of legislation that is little-known but has big significance to Canadian democracy and Canadian media. Bill C-18, the Online News Act.
Why? And why does it have broad support?
Here's why – and the grim statistics don't need to all be repeated here. Newspapers closing down everywhere. Journalists and editors and industry employees losing their jobs. Communities no longer receiving fair and accurate reports of what's going on in those communities.
Article content
And that last bit is why you should care: without reporters scrutinizing, and reporting on, what public officials are doing, democracy will falter. A guy living in his mother's basement, popping off on Twitter, simply isn't going to hold politicians and governments to account.
RECOMMENDED VIDEO
Full disclosure, as this writer likes to say, is so important. So, yes, the Online News Act will help the media financially – and, indirectly, freelancers like me. But the main reason you should care – and the main reason you should support it – is that a functioning democracy requires a functioning media.
C-18 isn't a handout. It's hand-up. It's a modest measure to foster fairness – and, without exaggeration, save our free press.
Article content
The online behemoths, led by Google, have been fighting the Online News Act. They've taken the extraordinary step of writing to every individual Member of Parliament, to sway their vote on C-18. And they've commissioned polls, and retained an army of lobbyists, to stop the Act.
What do Google and Co. object to? Paying their fair share, basically. The Online News Act would require them to compensate news organizations like mine – not by a lot, but by something.
Because, right now, they pay nothing. They swipe stories that are the product of hard work by reporters and editors, suggest it is their own, and then get paid billions in advertising dollars.
That's not fair. Hell, it's essentially theft. And it's killing our news media – and, in the process, actually putting democracy in peril.
Article content
The Online News Act won't cost you anything. It simply requires Google and its cabal to finally pay something for the hard work of others.
RECOMMENDED VIDEO
In fairness, Google et al. aren't alone. The CBC does similarly – taking stories produced by private-sector media, offering it as their own, and profiting from it. And, outrageously, the CBC is aided and abetted by the federal government.
But that's a battle to be waged another day (and it will be). Bill C-18 is before Parliament now, and it needs to be passed into law.
It's not radical – Australia has already enacted a similar law, and the skies didn't fall, down under. It's not revolutionary, either – ideas and inventions are proprietary and protected by copyright. News coverage (and opinion) should be, as well.
Sure, there are people who gripe about news paywalls. Everyone likes free stuff. We get it.
But the Online News Act won't cost you anything. In fact, it'll give you more and better news coverage and opinion. It'll save jobs, too.
This writer doesn't know why more people don't know about Bill C-18. A recent poll found most Canadians know nothing about the legislation.
But it is so, so important. And it deserves your support. Please.
— Kinsella has been a professor of journalism, ethics and law at Carleton University and the University of Calgary
Share This Post With A Friend!